Studio portrait photography for families
A Couple of Photographers' studio is the perfect venue for a relaxed and thoroughly enjoyable portrait photography session. Away from the cares and worries of the world, you'll be able to focus on the simple pleasures of being with the people closest to you.
A studio photography session can be as relaxed or formal as you like. A mixture of contemporary and classic portraiture is a wonderful combination. Your session will last between 1 and 3 hours; A Couple of Photographers' portrait studio is a calm and peaceful space, with air conditioning to ensure that everyone is comfortable. With a minimum of fuss and detail, it's the perfect space in which to enjoy just being you. The photographs, meanwhile, speak for themselves. Every image is a celebration of who you are, and of your place in the world. The facets of your character are delicately and sensitively revealed, giving you a glimpse into yourself that you'd never thought possible. You'll love the experience, you'll cherish each moment, and you'll treasure the memories for a lifetime.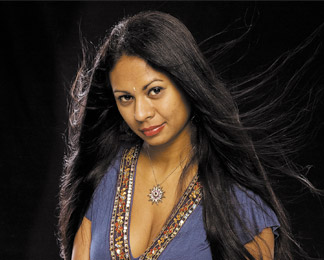 Hi Carolyn, the pictures are gorgeous. Thank you, hope you had as much fun taking them as we had being taken.
Angela - Location Portrait Photography