Social, portrait and event photographers

giving a bold new outlook

Photographers Carolyn Hall and Tony Evans are bringing you a new kind of social photography. Each has their own unique perspective, but as a husband-and-wife team they share the same goal: to create rich photographic memories that will become a part of your family's heritage. A subtle alchemy of skill, sensitivity and instinct makes their images candid yet complex, enabling them to tell a story that you'll enjoy time and again.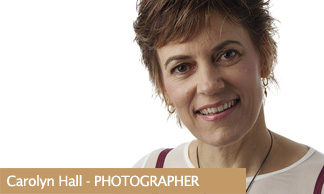 Carolyn Hall
An insatiable passion for life is the driving force behind Carolyn's work as a social photographer. Born in New Zealand, she has lived and travelled in a huge variety of countries and it is this cross-cultural experience which makes her so approachable. Her award-winning photographic style is powerfully honest while at the same time charming and delicate – a combination you'll love.
Tony Evans
Tony is South African by birth but brings his experience of travelling across the world to his role as an innovative photographer. His is a classic and cultured style, one that allows the character of his subject to shine through in every picture. His rare ability to capture light and expression makes viewing his work an almost meditative experience.